Tavastia Club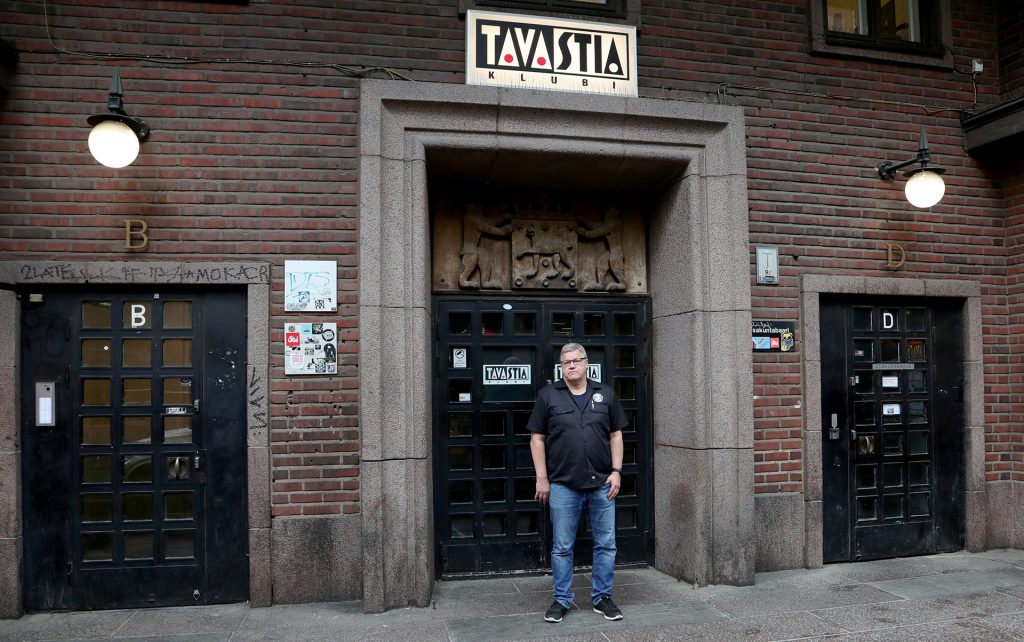 Hämäläisten talo (Tavastians' House) is best known for the Tavastia Club. Daily property maintenance is handled quickly due to the presence of a familiar maintenance technician in the building, says Pekka Görman of Tavastia. Picture: Tomi Natri
Helsingin Kiinteistötekniikka manages property maintenance at Tavastians' House in Kamppi, whose biggest and longest-standing tenant is the legendary Tavastia Club. Gigs are attended by thousands of people a week, which places tough demands on facility maintenance. "We have many daily maintenance needs, and our regular maintenance technician is extremely important to us," says Pekka Görman of Tavastia.
The majestic, red-brick property at Urho Kekkosen katu 4-6 is a true house of legends. Owned by Hämäläisten ylioppilassäätiö (Häme Students' Foundation) and completed in 1931, the building's function halls have hosted many student association celebrations. The building still house's the organisation's cafeteria, library and offices. The most famous private resident is perhaps Urho Kekkonen, who lived in the building until elected President of Finland in 1956.
However, the building is best known for its largest and longest-standing tenant – Tavastia Club. This legendary rock club has played host to stars and powerful emotions for almost five decades. The restaurant, Ravintola Ilves, has been around for even longer – since 1932.
If only the walls could speak…
"These walls don't talk," says Pekka Görman, Production Manager and one of Tavastia's owners, back stage. He explains that Tavastia's facilities are in continuous use. They are fully booked for the forthcoming autumn and summer. During the high season, there is almost one gig a night, in addition to which the famous back stage area, with its 'salt liquorice' autographed walls, is in demand as a photography location for purposes such as advertising. There is room for 700 guests in Tavastia and 150 in the Semifinal facility on the lower floor.
Continuous use places strong demands on facility maintenance
"We have a high need for daily maintenance. It's important to have our own maintenance technician on site, so that repairs are done professionally and quickly." Helsingin Kiinteistötekniikka has already been handling property maintenance at Tavastia House for several years. A familiar maintenance technician is on hand in the building every morning. Görman regards this as an excellent arrangement. In the morning, any repair needs that arise during the night can be directly reported to the maintenance technician.
"Fast problem-solving is fundamental to our operations. For example, a leaking or broken toilet must be repaired immediately, for use on the same evening. We cannot have toilets that are out of order. We have been delighted by our cooperation with HKT. If necessary, the maintenance technician will call out a plumber and we can trust that the work will be done."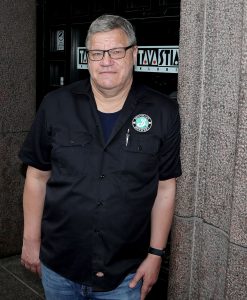 Pekka Görman of Tavastia Club is extremely satisfied with cooperation with Helsingin Kiinteistötekniikka. Picture: Tomi Natri
The property used to employ its own janitor. Görman says that the current arrangement could be described as 'janitor-like'. He appreciates the personal service provided through collaboration with Helsingin Kiinteistötekniikka and the fact that the property maintenance company has a human face. "It is important to be personally acquainted with the maintenance technician. On many mornings, we spend time chatting about all sorts of things. Cooperation works best when the building knows the maintenance technician, and the technician knows the building. We are all in the same boat here," he says.